Recommended Soccer Referee Gear, Uniforms and Equipment
Posted by Referee Store on 31st Jan 2016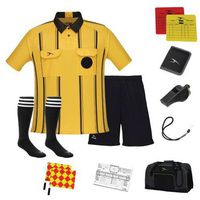 So you decided to become a soccer referee. You even took a referee exam and, more importantly, passed it (by the way, for those of you who are currently contemplating becoming a soccer referee, please check out this referee website and referee forum for more information: www.soccerrefereeusa.com). And now, with your newly minted referee badge, you must decide where and what referee gear, uniforms and/or equipment to buy. While there may be other websites offering some referee equipment, Referee Store is run by referees and exclusively caters to referees. We know what soccer referees want and need and a lot of the gear and equipment available on our website or in our store we either used or tested ourselves. Oh, and yeah, we have a great customer service and possibly the largest selection of referee specific items. But we are getting slightly off topic...
SOCCER REFEREE UNIFORMS
To begin with, as a newly minted soccer referee, you will need to buy your fist soccer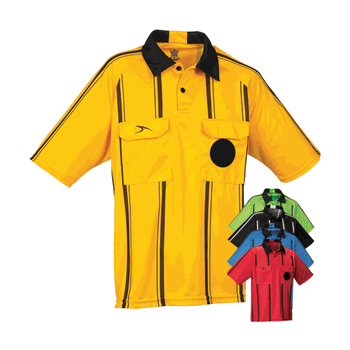 referee uniform, consisting of a jersey, shorts and socks. If you are going to referee any USSF sanctioned games then you will most likely be required to wear USSF style- and color-approved referee jersey. Our Referee Store offers two different kinds of USSF Referee Jerseys, Economy Soccer Referee Jersey and Pro Soccer Referee Jersey, in all of the five approved colors, including gold, green, blue, black and red and in short and long sleeve lengths. While we advise all new referees to purchase at least one jersey in each of the available colors in order to avoid any potential jersey color mismatch between members of the refereeing crew (something that, quite frankly, looks bad and is not tolerable by USSF and most, if not all, local and/or regional soccer referee associations), if you cannot afford to do so initially, you should most definitely buy a gold color soccer referee jersey first as gold is considered a primary soccer referee jersey. For this reason, it is very likely that most officials that you will have contact with will have, as part of their equipment, the gold referee jersey.
The two kinds of soccer referee jerseys for sale in our Referee Store meet the style requirements as currently specified by the United States Soccer Federation. As noted, they come in economy and pro styles. While both jerseys are made of high quality fabrics, they differ in cut and some other features like collar and pockets to meet your individual needs.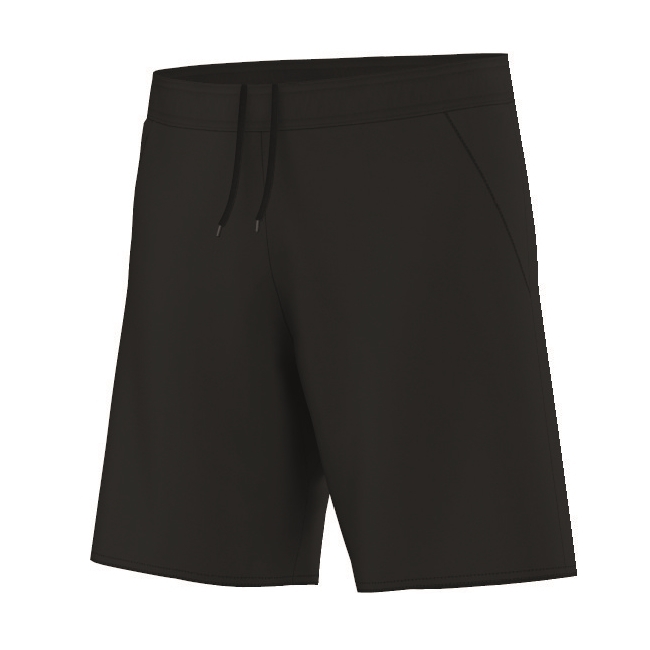 In addition to buying referee jerseys, you will also need to acquire soccer referee shorts and socks. Both come only in black color with referee socks also featuring three white stripes. You should not wear shorts or socks of any other color. Finally, both soccer referee socks and soccer referee shorts are available in pro and economy versions. One of our most popular offerings are Soccer Referee Uniform Starter Kits which come with all of the items one would need to begin his/her refereeing career. If you are just starting out, please make sure to check them out. These soccer referee uniform starter kits come in 10, 7 and 3 piece sets.
For many games, such as college or high school soccer matches or even professional level matches, your association may allow you or even require to wear other types of uniforms. If that is the case, our Referee Store offers soccer referee uniforms made by Adidas. Our Adidas soccer referee uniforms are currently available in 2014 and 2016 year models. These uniforms, and in particular, Adidas soccer referee jerseys are made of a truly revolutionary fabric for optimal temperature and moisture management. You are guaranteed to feel and look professional.
SOCCER REFEREE GEAR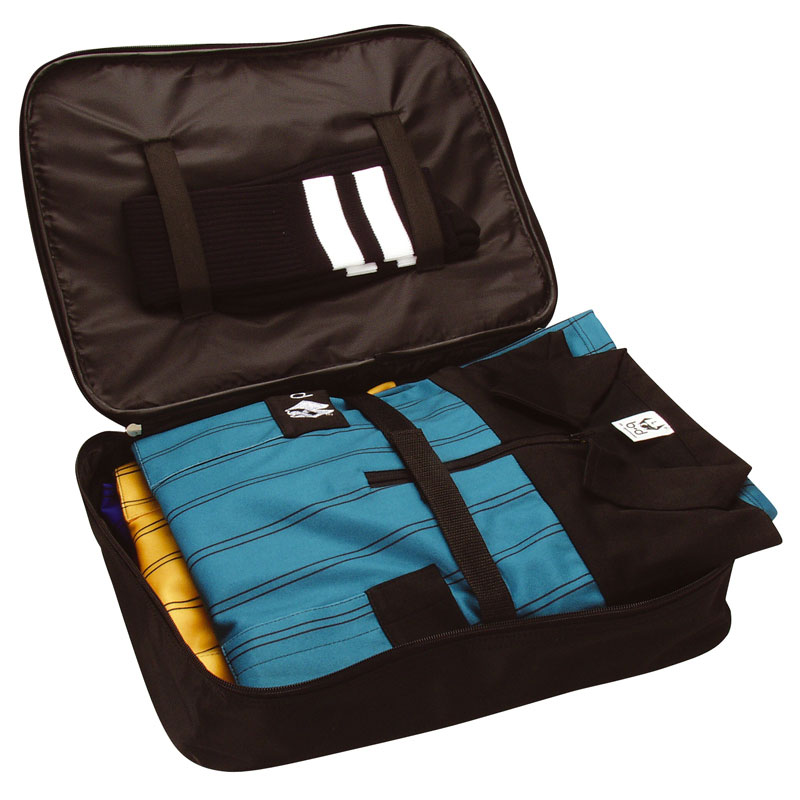 Once you have your uniform chosen, you must then decide on your referee gear and equipment. Soccer referee gear and equipment can be divided into two categories: (1) gear that you absolutely must have and (2) optional equipment.
The following items are necessary in every referee's equipment bag:
1. Set of soccer referee flags
2. Referee Watch (preferably two in case one malfunctions during the game)
3. Referee Whistle (and a spare one in case you lose it or it breaks)
4. Set of soccer referee cards and wallets
5. Referee Score Sheets (or, in alternative, a small notebook or notepad)
6. Referee Pen or pencil
7. Equipment or Gear Bag
The following items are optional referee gear that, while highly advisable to have, most referee associations do not require their referees to have:
1. Ball Gauges (to measure and ensure that soccer balls used during a game are properly inflated)
2. Ball Pumps
We will start our in-depth discussion with the gear that every referee simply must have.
SOCCER REFEREE FLAGS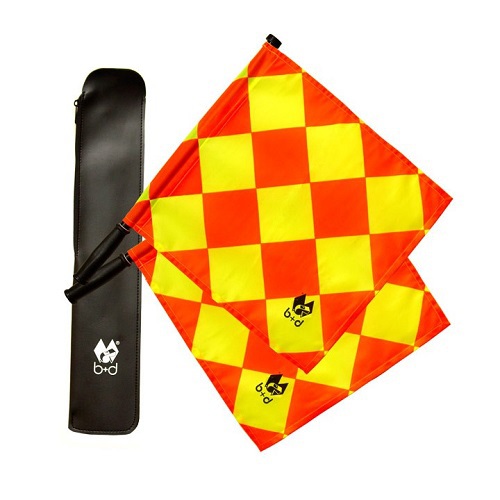 Soccer referee flags can be grouped into two categories: (i) regular or traditional soccer referee flags and (ii) electronic or beeper soccer referee flags. Both, traditional and electronic (also called beeper flags), versions of referee flags come in variety of cloth patterns although the patterns are always red/yellow color combinations. In our Referee Store, you can find solid color soccer referee flags, diamond pattern soccer referee flags or checkered soccer referee flags. All of these different patterns are acceptable and it is entirely up to you or your own personal preference which pattern you choose for your referee flags. For some of the flags offered in our referee store you can buy replacement cloths so you can swap one pattern for another.
We have to admit that not all soccer referee flags were created equal and there is quite a difference in quality among referee flags. Almost universally considered the best referee flags are those made by a German company b+d. b+d referee flags' quality is instantaneously noticable. While you pay more for them, you are also getting a high quality high-end product that you will be proud to show around. But there are also more economical alternatives available in our referee store, including for example Premier Soccer Referee Flags which come with a diamond pattern cloth or Soccer Referee Flags sporting a checkered cloth design.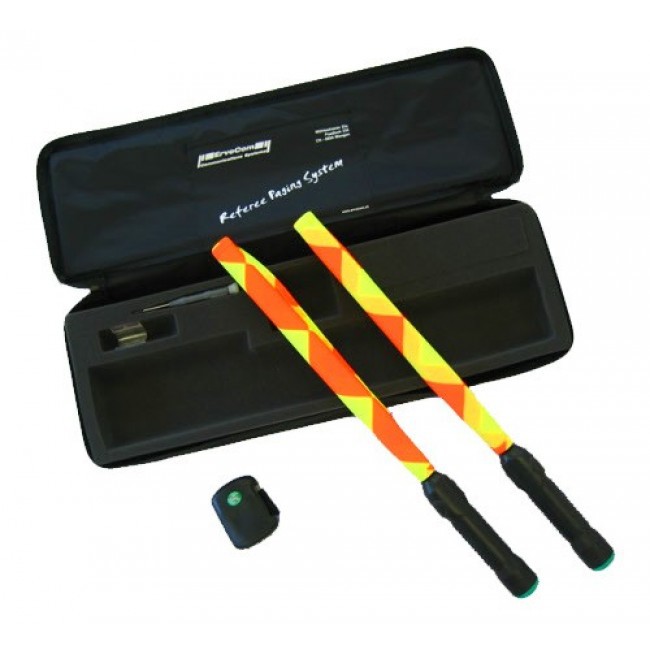 Those who want to their refereeing craft to next level or those already refereeing on higher levels must seriously consider buying beeper or electronic referee flags. These are truly state of the art referee flags that allow an assistant referee to instantaneously communicate with a referee with a quick and simple press of a button that then send an audible or vibrating signal to the receiver worn by the referee on his arm. Having the knowledge that he is guaranteed not to miss his/her assistant referee's signal, the referee does not have to constantly be looking over to the sideline and instead can fully concentrate on the game developments on the field. If you are interested in electronic or beeper referee flags, please take a look at the following available in our store:
1. ErvoCom Electronic Referee Flags
2. SingnalBip Electronic Referee Flags
3. RefsCall Electronic Referee Flags
SOCCER REFEREE WHISTLES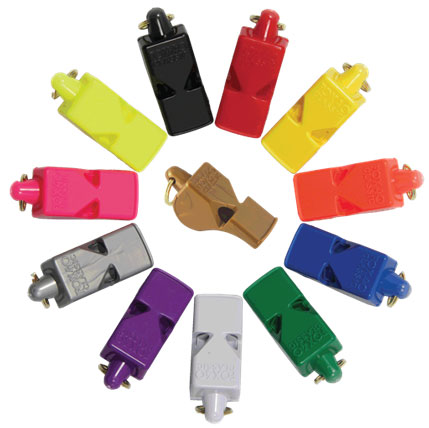 Once you sort through your soccer referee flags options, you must turn your attention to choosing probably the most important instrument in the refereeing craft: referee whistle. There is a huge variety of referee whistles for sale in our referee store to meet anyone's budget and preferences. There are so-called fingergrip whistles that you can conveniently "wear" on your finger as, for example, Fox 40 Finger Grip Referee Whistle. Or you can choose a whistle with a lanyard like Fox 40 Classic Referee Whistle. Nowadays, mane whistles are pea-less but we also offer whistles in traditional style with a pea inside as many referees like their classic sound. And, of course, we offer selection of whistle from a number of manufacturers, including the following:
1. Fox 40 Whistles (e.g. Fox 40 Sonik Blast Whistle)
2. Molten Whistles (e.g. Valkeen Whistle, Blazza Whistle)
3. Acme Whistles (Acme Tornado Referee Whistle)
4. Balilla Whistles (e.g. Micro Referee Whistle)
5. DINsport Whistles (e.g. the Devastator Referee Whistle)
As with any other line up of products, our referee store also offers for sale high-end referee whistle. One of the most popular whistles in this category, and for very good reasons, is a Japanese made Valkeen Whistle. The Valkeen whistle is one of the loudest whistles available and your call, even in a crowded and loud stadium, is guaranteed to be heard. It is perhaps for this reason that Valkeen whistle was used by many referees, and continues to be used, at highest levels including FIFA World Cup competitions.
SOCCER REFEREE CARDS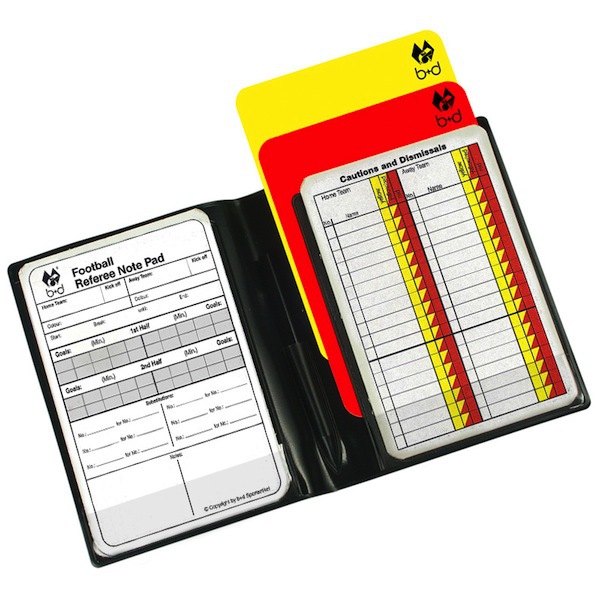 It goes without saying that no referee gear can be complete without a set of referee cards, pen/pencil and or match report pads or score sheets. You can either buy traditional or write on referee cards. You can even buy referee cards together with pen/pencil and match report that come nicely packed inside a referee wallet. And for those who want to preserve their cards, our referee store also sells removable write-on stickers that you can attach to your cards to write on instead of on your cards. Both soccer referee cards and referee wallets come in different designs. One of our most popular are Respect Write-On Soccer Referee Cards and Leather Referee Wallet.
SOCCER REFEREE VANISHING SPRAY
One of the most popular soccer referee gear items is a vanishing referee spray. They came to use in soccer fairly recently but given how their use has helped the referees to manage the game, they are guaranteed to stay and become an indispensable part of referee's equipment. After all, once you mark the spot of the restart and the distance of the players in the "wall," there will be no ambiguity in anyone's mind - whether spectators, coaches or players - what the proper ball or players' positions are during critical game situations. Our referee store gives you a few options, including a referee spray that is currently used by referees at the highest levels Expoline Referee Vanishing Spray. Our referee vanishing sprays come with their own referee spray holsters to conveniently hold your spray.